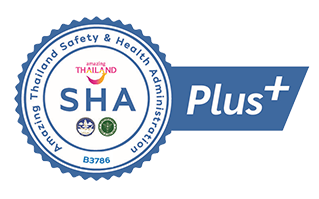 About Koh Phangan


Koh Phangan is a large island off the east coast of Suratthani province in the Gulf of Thailand. Koh Phangan is located about 100 km off shore and about 15 km north of Koh Samui. Most well known for its monthly full moon party , Koh Phangan features some of the most spectacular beaches in Thailand, most of which are still only moderately developed, providing visitors with easy access to either a wild beach party or a relaxing and quiet beach holiday.

While Koh Phangan was once the exclusive domain of backpacker who wished to escape the more commercially developed Koh Samui, there are now resorts that cater to all travelers, from honeymooners to families with children. That said , there are still many resorts that embody the hippie spirit of Koh Phangan ís "founders" and draw numerous budget backpackers looking to get away from it all, study meditation or yaga, or engage in other holistic, Ayurvedic or health oriented programs.

Located in the Gulf of Thailand a short boat ride from Koh Samui, Koh Phangan is a large , mountainous island covered with coconut trees and surrounded by white sand beaches and aquamarine waters. While each month thousands of young people flock to the world famous full moon party in Haad Rin, where local and internatoinal DJs play music on the beach, there are dozens of other beaches in varying stages of development that are alternatively occupied by five-star beach resorts, budget beach bungalows and a number of yoga, meditation and health retreats.

Blessed with some of Thailandís most spectacular beaches and still unspoiled interior, Koh Phangan is an ideal destination for those looking to party , relax or engage in wellness programs, such as a yoga or meditation retreat.
General Information

Ko Pha Ngan (or Koh Phangan, Thai: ŗ°"–ĺ–ß—Ļ) is an island in the Gulf of Thailand in South East Thailand. It is famous for its full moon party at Haad Rin Beach and as a backpackers destination. Ko Pha Ngan has two sister islands: the larger Ko Samui to the south and the smaller Ko Tao to the north.
Koh Phangan is located in Jangwat (province) Suratthani in the Southern Gulf of Thailand and is part of the group of islands that make up the Samui Archipelago; a group of over 40 islands fashioned in granite from age old igneous formations.


The provincial capital is also called Suratthani and acts as the main overland transport hub for the islands. Koh Phangan is 70kms from the mainland and approximately 12kms away from Koh Samui which acts as the main air link to Koh Phangan.

Koh Phangan is most easily accessd via Koh Samui Airport though it is slightly cheaper to fly to the regional transport hub of Suratthani. From Koh Samui a fast boat takes only 25 minutes whereas the journey from the mainland takes around eight times longer. If you come overland, the overnight train is the best option with a frist class sleeper carriage ideal for families.

Buses are the most economic choice with a trip from Bangkok costing only about 650 Baht, all the way to Koh Phangan. Ferry services are more or less hourly throughout the day from Koh Samui and every couple of hours from the mainland; several boats also go regularly from Koh Tao.

History & Facts

Koh Phangan has always been a beautiful and spiritual place for the Thai people, it has been visited by no less than four Kings of Thailand; with the Great Rama V coming over 10 times, leaving his royal seal engraved on a rock at Thaan Sadet Waterfall; and the current King Bhumibol following in his footsteps.

The island was uninhabited until about 600 years ago when passing monks realised its tranquillity and spiritual importance and settled in Wat Phu Khao Noi just outside Thongsala.

It is Thailandís fifth biggest island and has an area of 167km2, thus over 90% of Phangan is unspoilt tropical forest; and due to its granite structure, there are several small mountains where itís possible to trek and even camp.

There is an abundance of wildlife from monkeys to birds of paradise and then there is the amazing underwater world that surrounds Koh Phangan; with over 10kms of vibrant coral and 20 local dive sites.

And if you have any energy after that, there is the nightlife that the island became internationally famous for, with the globally renowned Full Moon Party and weekly outdoor events in jungle and beachfront venues; not forgetting the daily session that goes off in Haad Rin.

Climate

December to February
The cool season : temperatures can reach up to 30°C (86°F). Brief tropical rain showers occur mostly in December. This is the best season to visit Phangan.

March to June
The hot season : it becomes very hot - up to 40°C (114°F), with little or no rain. You will appreciate your air-conditioned hotel room during this time!

July to September
The pre-monsoon : it's hot with occasional rains. More or less nice weather, depending on the years, september seems to be better

October and November
The rain season : it's the monsoon, and you'll see more rain than any other months, though it generally doesn't rain every day, neither all day, nice hot days can even happen. It's a good idea to take a raincoat, when going outside....

GET AROUND

By motorcycle
100-125cc motorbikes can be hired from around 200 baht/day; larger capacity models cost 300-700 baht/day. Foreigners are without exceptions required to leave their passport as a deposit.

Some rental shops overcharge for every scratch or dent. They don't fix, but rather replace the whole part - so note damages to the bike on the rental contract. Be aware that your passport may be held against you until you pay the exorbitant repair cost. This practice is, justified or not, very common all over the region. However, it's quite rare (though not unheard of) that you would actually have to pay for the damage you haven't done. In most cases, it's the combination of inexperienced and intoxicated driving when accidents happen. If you don't know what you're doing stay on the safe side and stick with Songthaew.

By songthaew
Songthaew pick-up truck taxis criss-cross the island for around 100 baht a ride, or 150 baht for the less accessible destination of Thong Nai Pan, if you share taxi car with other people. As of 2009, taxi drivers have cartelized to fix prices to 200 baht a ride - no bargaining.

It is important to note that ALL taxi service on Koh Phangan is provided by songthaew. Should you choose to go with a freelancer on a motorbike or in a pickup, make arrangements quickly, quietly and pay surrepitiously.


By boat
Boats cruise the bays with your snorkeling gear until somewhere takes your fancy. The round-the-island, all day boat trip is a great way to see some of the best beaches in the island.

SEE

Salad Beach on Ko Pha NganThan Sadet-Ko Pha-Ngan National Park The park is named after the river Than Sadet (lit. Royal River). The river forms the largest waterfall on the island, which was visited by several Thai kings. Especially Rama V liked the placed and visited 14 times.

Visit the beautiful waterfalls and lookouts in the interior of the island.

The herbal sauna at Wat Pho is a great relief after long party nights. It's near the 7/11 branch in Baan Thai, on the south-western side of the island. Don't forget to leave a donation, always wear a sarong (over your bikini) - remember that you are on temple-territory and locals find nudity offensive. This is not a European sauna, sitting naked will get you into trouble.
If you're into fire, you'll find spinners and twirlers on many of the beaches, teachers abund and poi are easy to find.




Visit Ko Ma off the north-west coast of Ko Pha Ngan.It offeres one of the best snorkeling places on the island.
On the road between Thongsala and Chaloklum is beautiful Chinese Temple with overlooking on Chaloklum Bay.
There is a Elephant Camp on the way from Baan Tai to Thong Nai Pan, take a photo or try trekking through the jungle.

DO

Explore the beauty of Phangan Island, through exciting day, evening and adventure tours. Experience, diving, snorkeling, kayaking, speed boat excursions to Ang Thong National Marine Park, Muay Thai, fishing trips, cultural tours, elephant riding, enjoy the beauty of nature that the Koh Maa area has to offer and have a relaxing boat trip. With so many things to see and do your time in Koh Phangan will be truly memorable.


Scuba Diving Koh Pha-Ngan has lovely sites around the island which are perfect for both beginners and trained divers. From easy dives off the beach to longer trips by boat you can experience the world of tropical diving. The waters around Koh Pha-Ngan are much nicer than most people know: fine hard corals with a good range of reefs and tropical/pelagic fish. Sailrock, undoubtedly the most famous dive site in the Gulf of Thailand. Located between Koh Pha-ngan and Koh Tao all the wonders of this exciting site can be explored by all levels of divers. This spectacular rock rises out of the water creating the best wall dive with a maximum depth of 40 metres. Providing a great range of marine life, spectacular underwater scenery, rock formations. There are several PADI dive-schools on the island, amongst others, Scuba Fun Thailand by Cyana Beach Resortlocated in Woktum bay, Haad Yao Divers a small PADI 5 Star Gold Palm Dive Center located on Haad Yao, Mae Haad and Haad Chao Phao, Reefers Dive Resort located in Haad Yao beach, Sail Rock Divers, Lotus Dive Resort, both located in Chalok Lam, and Phangang Divers, located in Haad Rin. You will, however, find many more dive schools through out the island.


Full Moon Party - if you're after party heaven you can't do better than Haad Rin, an expanded village of beach bars, cheap chicken burgers, and low cut figure-hugging outfits. It is most popular one night a month - the night of the Full Moon Party. Every bar is hopping, the beaches packed with trance, dance, buckets, and various other suspicious substances. However, if the sight of thousands of bottles and other trash repulses you, make sure you leave the beach area before the sun comes up, or grab a garbage bag and help tidy up a little. If you're not on Ko Pha Ngan during the full moon, don't worry: there are other parties to be had, including Half Moon (2 times a month), Black Moon, Jungle Parties, as well as the Shiva Moon party. There is always something to do in Ko Pha Ngan.


Archery can be attempted at the "First Bow and Arrow Archery" close to Chaloklum on the road to Thongsala. Four archers can have a go at the same time, people are very friendly (German spoken during high season) and helpful.


Hiking can be done all around the island. There is a trail that leads between Haad Rin and Haad Tien, which many enjoy however the route can become difficult to discern, and bringing enough water is necessary.


Muay Thai gyms such as "Jungle Gym" in Haad Rin and Thong Sala Muay Thai offering training and work out facilities, as well as camps such as "Horizon" located in Haad Tien (east) which is an intensive training camp. There are also frequent matches in Thong Sala and Haad Rin for spectators who don't want to learn the sport.


Yoga is offered at multiple locations including Agama Yoga, which is located in the northwest of the island, and has month long intensive courses.


Trip Around The Island One day in Paradise Safari Boat, see everything interesting in one day trip. Daily Tour. Visit Chinese Temple, Elephant Camp, Bottle Beach, Thong Nai Pan, Thansadet Waterfalls, see monkey show, wonderful snorkeling.. have a fun with your friends.

BUY

Under Thai law, travel agents that offer ticket, tours, tourism services, hotel reservations in Thailand must be registered with the Tourism Authority Thailand to improve quality of service and help protect the customer from fraud. Please check to make sure you are booking through a TAT registered travel agent.

Both Thong Sala and Haad Rin sell pretty much anything you can think of, and probably some things you don't need at all. You can try to bargain, but realistically, the prices are set. You may get a deal every now and again, but it's the exception to the rule. Remember that you're in a tourist area and that prices usually are above the level of for say Bangkok.

Main purchases you will find on Ko Pha Ngan include hammocks (check out "Hammock Home" in Thong Sala) as well as some of the local artists works. Most of the clothing is of the variety that you will find in Bangkok, but generally it is a bit more expensive, as it has been imported to the island for sale.

Art Galleries are also considered to be rising business in Koh Phangan, most of the places will offer variety works and services including custom orders and art reproductions. These galleries have reputations in affordable prices and fine quality artist skills.

Tesco-Lotus delicious inexpensive bakery, open 10.00 - 22.00, in Thongsala